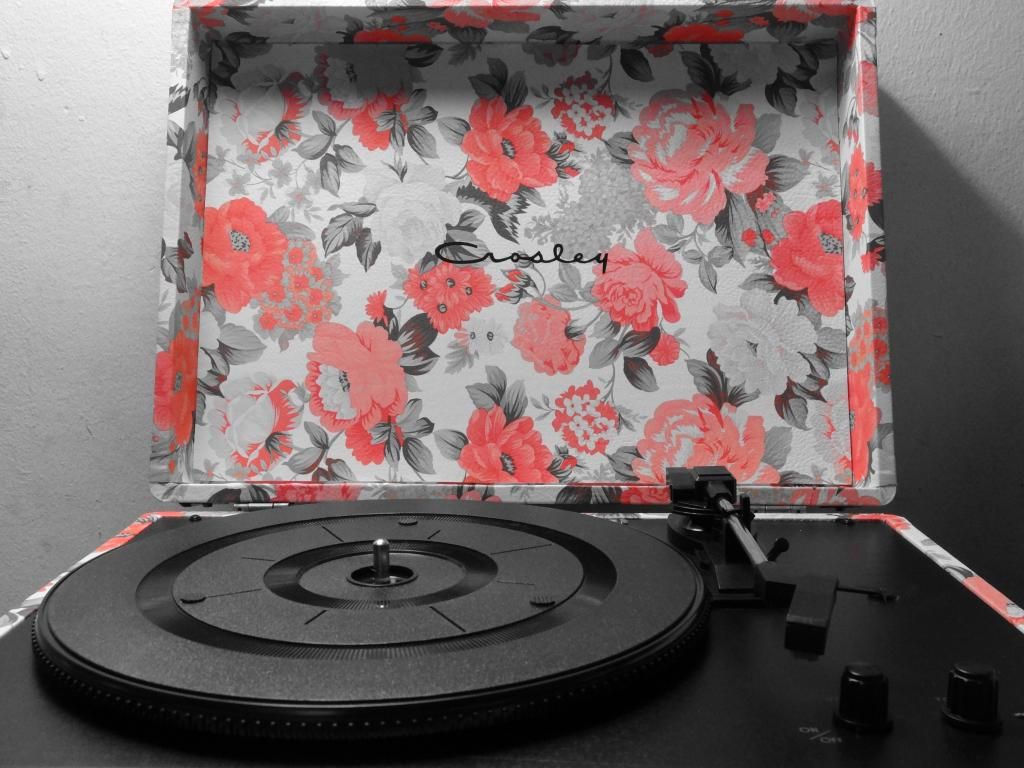 One.
Blossom
A record player is otherworldly to me. Presently, we have all of the basic materials to create sound, loads of other things doing the job for us. But everyone else born, at least, one hundred years before us seemed to create it out of thin air. I'm flummoxed at the concept that when etchings on a shiny, flat disc meet with a needle whilst spinning on a turntable, it can fuse to become sound. For the past few days I've been eying my new record player, that I affectionately named, Blossom, like a child in the Museum of Natural History eying the massive Great White. How does it do it? To which my father replied, "Just play the damn thing!"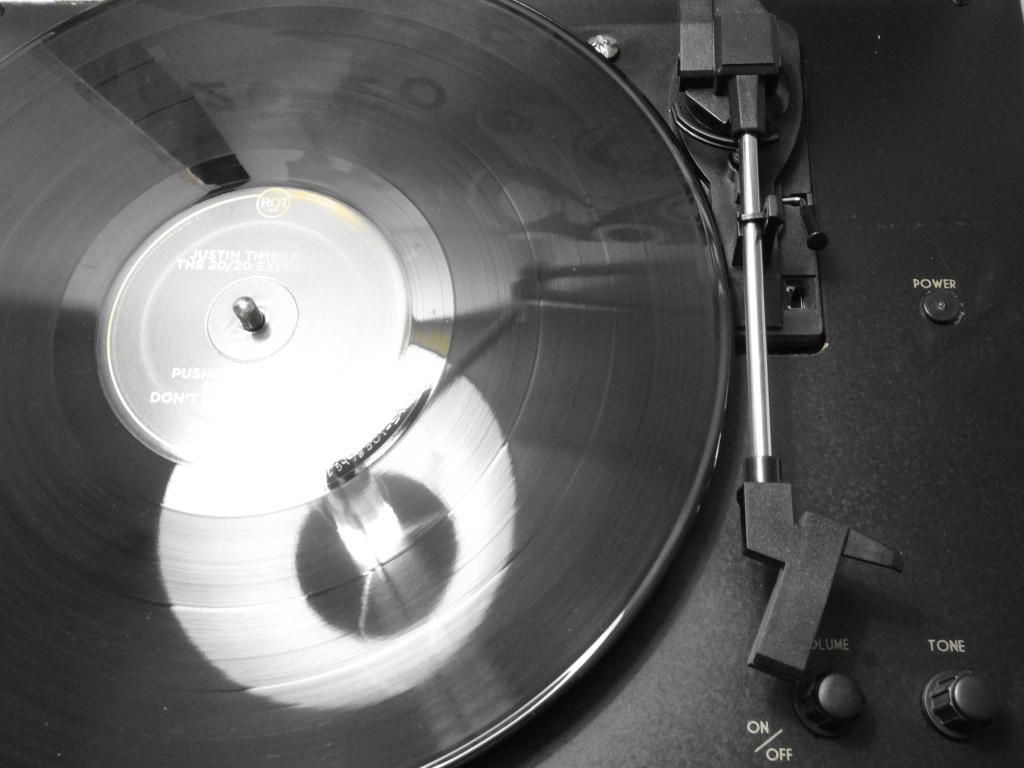 What is it about vinyl that makes me feel exclusive? Like I've been invited to a subterranean speakeasy where all of my favorite virtuosos come to entertain? Perhaps this is how my mother felt with her crate upon crate of albums by the likes of Earl Klugh, The Beetles, and The Carpenters. This is what our generation has been missing. Obtaining music today is as easy as the pile of change littering your purse at the end of each week. It's lackadaisical because we don't really have to do much to find it. We miss out on the physicality of music, what with our whisper-sync, and iPod touches that reduce the fullness of it to a smattering of zeroes. But imagine the time when finding a record was finding what would become an heirloom someday. Rare, chanced upon, collected in boxes, filling basements, and the undersides of beds. It's lush and rich and luxurious in its exclusivity. I'm sure it's the same for our sparkling youth who have, most likely, never seen a cassette player, but want to try their hands at the original zine: the mix-tape.
Three. The 20/20 Experience by Justin Timberlake
When I pondered the idea that I might someday own a vinyl player, I also immediately knew that my first record would have to be by the wonderful Justin Timberlake. As I did during its CD release, I leered at the large monochromatic square full of Justin allure and shiny gold lettering.
When I first played it, I had no idea what I was doing. Its speed was a tad bit too high, and with Justin's strong falsetto, it's not long before he sounds like a chipmunk. I had no idea how to fix it, until I discovered that fiddling with the little screw to the right of the turntable, and adjusting the tone knob helps loads. With my newly acquired knowledge, I tried it again the next day, and it was quite a surreal experience hearing earthy crackles before "Mirrors", or a tinny whine straight through "Don't Hold The Wall". Songs like "Pusher Love Girl" and "That Girl", however, sounded right at home. Each song seemed an octave higher than those flowing through my headphones, but I was fascinated. The lulling whine may perhaps be a sound synonymous with record players, but I also thought it could be the result of our synthesized beats filtering through an analog base. And then I thought of Gatsby. Baz Luhrrman's portrayal of course.
I thought of being alive in times past, with a finger-waved bob, in a Chanel shapeless dress, listening to Justin Timberlake. The two don't seem to connect at first, but listening to him on vinyl is like eavesdropping on a beguiling conversation between two eras. This album is an invitation to be young, in love, alive, and elegantly sexy. It's fresh and familiar. A modern classic lovers album.