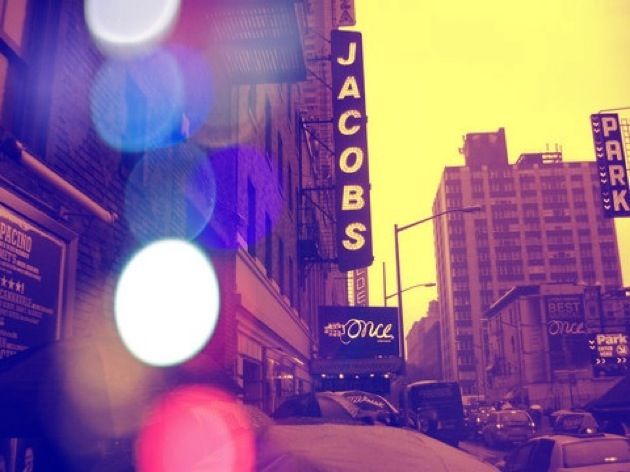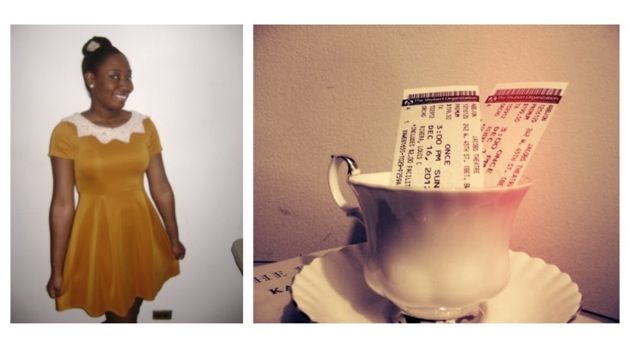 Last sunday, was beyond magical. My mom and I, tucked under scarf and hood, made our way through masses that swarm Broadway on any given day. Misty rain did not deter us, though I do wish I didn't wear my new dress...nevertheless, it's beautiful to dress for something wonderful.
Before I start, let me note that I am not the musical sort. The thought of spontaneous bouts of song disturbs me a little. But I love music, and all of its various forms. Once, the musical, stoked an even greater love for music in me.
My mom and I were blessed to obtain front row tickets through a raffle given where I work. Upon entering the theater, we were welcomed to a pre-show where the actors jammed on stage with their guitars, mandolins, violins, and quite gorgeous voices. They filled the room with an energetic fusion of Irish and Eastern European sound all leading to a passionate solo by 'Guy' played by Steve Kazee. His voice is raw, deep, and pure as crystal. I literally had chills going down my arms as he sang the opening tune, 'Leave'. 'Girl' played by Cristin Milioti stumbles upon him singing this, and begins their journey of awakening his purpose. Cristin is wonderful, her voice clear and bright, as her sparkling personality. Kazee and Milioti together are a masterpiece. Both are very subtle in their approach so that I often forgot it was a performance at all. It's something to watch a world construct right in front of you that is both apart of you, and without.
This musical is stunning and poetic from the setting (an Irish Pub) to an ensemble cast who invites us to get to know them through their music. Unlike many musicals that seem to jump at the chance for spontaneous bouts of song, Once plays more like an episode of Storytellers on VH1. We follow the characters intimately, discovering their music as they reveal it. The set list is so gorgeous that I couldn't leave without the soundtrack...no matter the expense!
I may be the only person who has never seen the film. When I was an Undergraduate, one of my writing professors said, after reading an extract of my novel, that it reminded him of Once. I was, at first, fearful to watch. But after seeing the musical, I feel reaffirmed in my project. That if something like this can exist, an be loved, then my novel can rise above whatever insecurity and hopefully find a home in someone else's heart.
Perhaps I should have watched the film first, because it may be really hard to top this performance. (I can hear all you Once lovers pushing me towards the film. I know. I'm going :-).