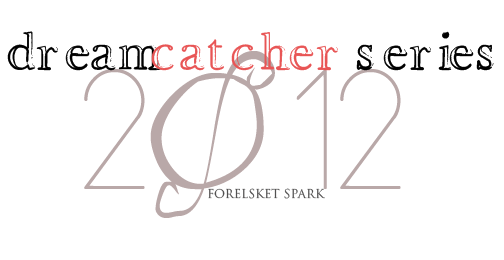 For the month of July, I'm so pleased to present Forelsket's latest DreamCatcher, Casee Marie! I not only been delighted to get to know Casee over the years, but also to experience her beautiful ponderings on The Girl Who Stole the Eiffel Tower.
Vocation (s): Lifestyle/Fashion Blogger | Writer
In your own words: I am a DreamCatcher because...
…I have confidence in my own aspirations and my ability to see them through, and with that anything is possible. (Which is really me paraphrasing Eleanor Roosevelt when she said, "The future belongs to those who believe in the beauty of their dreams." Sometimes you touch on a quote that explains your idea of life and it stays with you.)
The Girl Who Stole the Eiffel Tower has become an overnight sensation. What inspired you to jump right into the beautiful world of Fashion/Lifestyle Blogging?
Thank you! I think fashion and lifestyle were just the most accessible topics for me. I love writing first, and blogging is of course a phenomenal medium for a writer because it's a way to instantly, freely publish your writing to the rest of the world. But we all need something to write about, and for me fashion and lifestyle just happened to be there. I think, too, I've always had very unconventional taste for my age – I grew into my twenties in a place where it was completely incomprehensible that a girl would want to spend a Saturday night in watching a Billy Wilder film, reading a book, writing, or listening to a Dean Martin record – so piling all of that into a blog was my way of embracing my uniqueness.
What are the challenges of becoming a 'serious blogger,' and better, what are the rewards?
The challenges come in droves, but then so do the rewards. The struggle to find your voice, to be true to yourself but also stand out in the ever-growing world of blogging is a massive challenge. Creating your brand and then sticking to it. When you can look at your blog, at the future of your blog, and see yourself, your dreams and talents - that's when you can truly call yourself a serious blogger, regardless of the size of your blog's audience. As for the rewards, there are plenty. Every comment, e-mail or tweet from someone who's read my blog means so much. Working with authors to review their books is a huge privilege for me, especially when I get their responses after reading the review for the first time. One author I've met, Christine Nolfi, is an amazing lady who I still keep in touch with over Twitter, and when she took her novel Treasure Me from e-book to paperback she actually quoted my review on the back cover. I've had a lot of different experiences and opportunities with blogging, but it's the connections like I've made with Christine that have been the truest rewards for me. They're more personal and more in-tune with my ideas and aspirations.
Do you have any advice for those out there wanting to make a smash in the blogging world?
Know your strengths, but also know your limits. If you're driven by fashion from a visual perspective, go with that and make it your own. If you want to publish fiction on a blog, do that too. But it's monumentally important to be aware of the non-glamour of blogging. I see a lot of young girls starting fashion blogs with dreams of being courted by designers and swept off to New York for Fashion Week, but you have to have something much more inward to strive for, a personal goal of sorts, or else you'll be disappointed. Blogging should always be about you in some way, because people want to feel like they're getting to know someone through reading a blog. And as far as growing your blog's readership, my advice is to find blogs that inspire you and get active on them – but make sure you truly love the blog and what you have to say is worthwhile. Find smaller blogs that match your personality and strike up conversation. You'll make friends, and those are vital in blogging. Getting involved in a community will introduce your blog to a new group of potential readers and allow you to find like-minded writers to connect and grow with.
What are some of your other aspirations, and what steps do you take towards making your dreams a reality?
My greatest aspiration is certainly to publish one of my novels, but I'm a long way from making that happen yet. In the meantime my goal is to work on getting my writing out into the world more beyond my blog, perhaps by submitting freelance writing to magazines and other publications. The world of publishing outside the security of a blog can be quite intimidating, but it's always important to remember that we'll never know the industry's response to our writing if we don't put it out there in the first place. Like Elvis said, you have to do something worth remembering!
How do you overcome moments of doubt?
I endure. Sometimes I even struggle to do that. I think all artists experience that feeling of being very small and very simply human alongside the limitlessness of their mediums; we can be quite moody as a result. I've honestly lost track of the number of times I've come perilously close to deleting The Girl Who Stole the Eiffel Tower from its place on the internet, to move on to something far less creative and far more systematic. There's no time limit on doubting your artistic ability, I don't think you ever grow out of it or reach some magical turning point. But I guess what it comes to is asking, "Deep down, would I be happy if this wasn't in my life?" and if the answer is a resounding "No" then just keep going.
Give us your DreamCatcher Cheer: (The DreamCatcher Cheer is really an inspiring word for all of your fellow DreamCatchers out there.)
It's not necessarily the most ground-breaking choice, but…Create. That's probably my favorite word for motivation and inspiration. There's no pretense and no qualifications to it. Anyone can do it, and it's all you actually need. Whenever I'm feeling in a funk or questioning my ability within my art I remind myself that the result isn't as important as the fact that I did what I set out to do: I created something.