Hello my darling dreamers! I hope that your New Years weekend was awesomely blessed!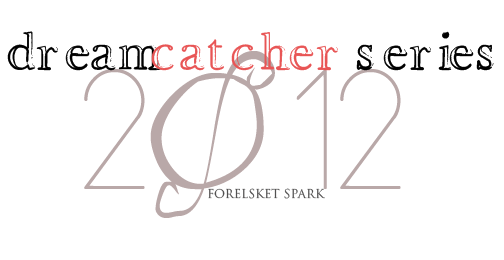 I wanted to start my first post of the year off with a positive, effervescent bang! First off, I wanted to alert you of a new feature that I have been considering over the past year. If you read Forelsket, you know that one of my absolute passions is to inspire, and encourage you to live an amazing life, to conquer gargantuan feats through God, and to go after your dreams with fervor and abandon. That being said, the latest feature on Forelsket will be the DreamCatcher Series 2012. With this feature, I will spotlight one special DreamCatcher a month who is going after their dreams with gusto. There are so many people around us everyday who live their lives with stars in their eyes, hearts brimming to love, to inspire, and working hard to see the realized dream. I wanted to shine the spotlight on them, knowing that their stories encourage me, and will hopefully encourage you to do the same.
Who are the special Dreamers I'm looking for? YOU! If you would like to be showcased on the
DreamCatcher Series 2012
, please feel free to
email me
with your story, and why you would like to be showcased.
I'm totally excited for this new feature, and for a fascinating year of firsts!
I also came across two inspirational posts that I believe you'll love:
Megan of
Charade Style
, has brought back her beautiful series "
Make Your Life Amazing
," where she will feature a soul searching, dream defining post every day of this month. Posts include: "How to Reclaim your True Individuality", "Getting to Know Your Productive Self," and "Take Yourself On A Creative Date." I can't wait to launch into these posts, pen in hand, with an open heart.
The ever inspiring, Kandee Johnson, has dedicated her first video of the New Year to encouraging us all to see 2012 as a fresh start.
I hope that these lovelies give you the exciting burst you need to be energized for 2012! It's going to be Crazy|Beautiful, so get ready!